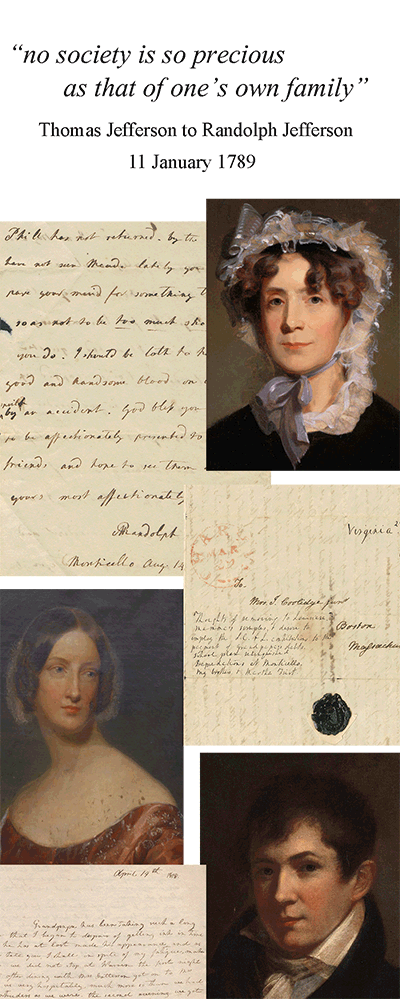 Search Jefferson Quotes
Thomas Jefferson is one of the most frequently quoted (and misquoted) figures in American history. Search this extensive collection of quotes by and about Thomas Jefferson—all fully verified and cited by the editors of the Papers of Thomas Jefferson: Retirement Series—and find information about the numerous quotes misattributed to him.
Search Family Letters
A rich archive of letters and related documents to, between, and about Thomas Jefferson's children, grandchildren, and extended family members (but not including letters to or by Jefferson). The collection illuminates aspects of Jefferson's life seldom touched on in his own writings, and provides vivid accounts of domestic, economic, political, and social life in nineteenth-century Virginia and America. The majority of these letters have never been published before and will not be included in the Papers of Thomas Jefferson: Retirement Series. Documents related to "Early life at the University of Virginia," the "Death of Thomas Jefferson," "Jefferson's Family and the Civil War," and "Reminiscences of Life at Monticello" are contained in the archive.